Daugres Ceramiche S. r. l., located in Modena Italy.In 2001, Daugres Ceramiche (China) Co. Ltd was founded in Zhongshan city of Guangdong province, with its production bases setting up in Dongguan, Qingyuan and Heyuan respectively.Daugres now is an international company specializing in ceramic tile design, research and development, production and marketing.
Daugres invested RMB 3.39 billion to build up an international production base in Heyuan city of Guangdong. The land covers 1.33 million SQM, including 24 advanced production lines, the annual production capacity will reach 72 million SQM. The full line will be completed in 2025.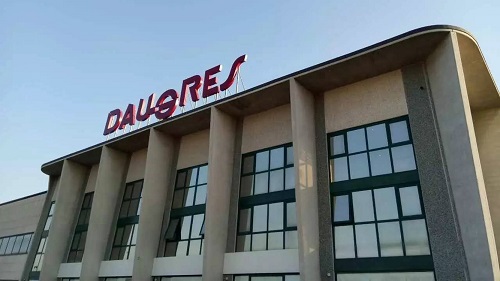 Daugres is one of the main representatives in high-end market.Now Daugres had around 200 distributors with more than 300 sales points and over 50 international customers.

With its persistence pursuing of being "Classic but Modern, Natural and leisurely",Daugres has been honored with many awards in ceramic industry, such as "Asia Brands Top 500", "Top 10 Ceramic Brands", "Most Popular Online Product ", "Dayan", "Most Popular Brands", "Best Design",etc.
Daugres cares about the environment and consumers' health, refused to use any raw-materials that would cause pollution.
Daugres already obtained 3C Certificate、CCLQ Certificate、CE Certificate、ISO9001 Certificate and ISO14001 Certificate, its products conform to ISO Standard、European Standard、Chinese Standard and North American Standard.
In Daugres, good product means making unremitting efforts in investing in research and develop of new materials and insisting in technological innovation, applying the most advanced facilities for production.
Daugres,is always the leader in its field.